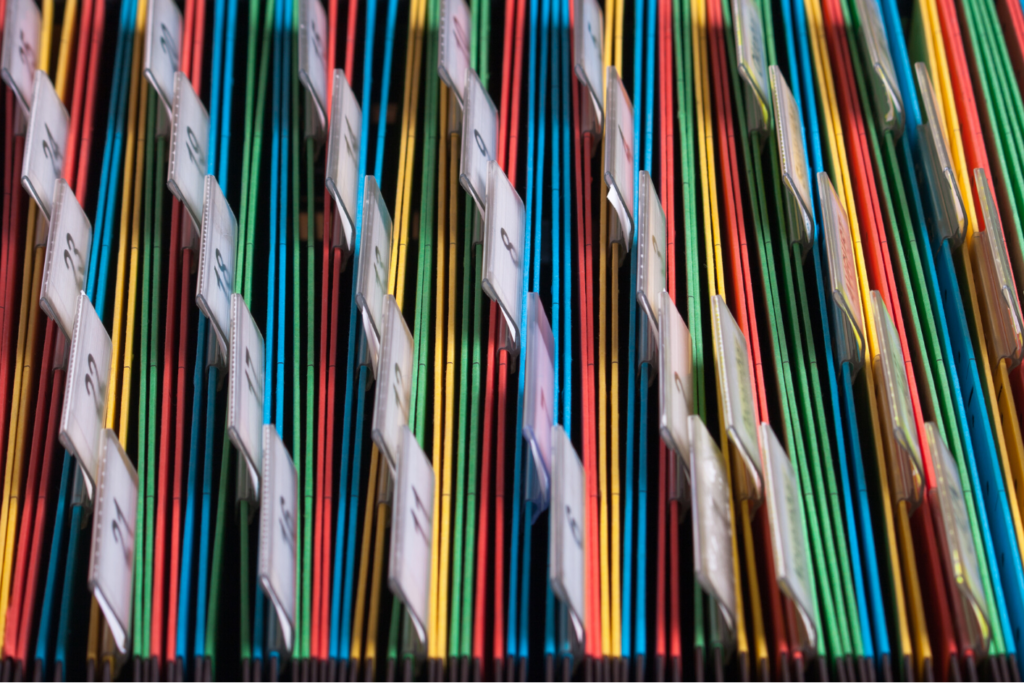 ---
A Technical File is proof that a medical device complies with the essential safety and health requirements set down by the relevant Directive(s). Technical Files are required for all classes of medical devices – Class I, Is, Im, IIa, IIb, III – and they must hold essential information about the medical device, including photographs and diagrams. A Technical File can be compiled in any of the official languages of the EU. However, English is the most commonly used. An up to date electronic or hard copy of the file needs to be kept available in Europe allowing it to be presented to any EU Competent Authorities upon request. Manufacturers based outside the EEA are to make it available at the address of their European Authorized Representative. As part of the CE Marking process, it is also advised that an external expert reviews the Technical File.
---
Definition
A Technical file (also referred to as Technical Documentation or TF) must be created by the manufacturer prior to having the CE Marking affixed on the product. A Technical file serves as evidence of compliance with theessential safety and health requirements that apply to the product, as listed in the relevant Directive(s).
---
Content
A Technical File should hold information (photographs and diagrams should be used where appropriate) about the medical device.
Unfortunately, there are no clear rules on a Technical File for a medical device, but several guidance documents do exist to support the manufacturer, including the following:
NB-Med/2.5.1/Rec5 (2000)Technical Documentation
MDEG-2009-12-01.Guidance notes for manufacturers of Class I Medical Devices
NBOG 2009-4.Guidance on NB Tasks of Technical Documentation Assessment on a Representative Basis
GHTF/SG1/N063:2011.Summary Technical Documentation for Demonstrating Conformity of the Essential Principles of Safety and Performance of IVD Medical Devices
---
Language
The file can be in any of the official languages of the EU. However in most cases, manufacturers will have most of, if not all, the Technical File in English. Parts, or even the entire file, may need to be translated into a language understood by anyone who needs to review it – EU Authorities, Notified Bodies, and Authorized Representatives.
---
Accessibility
A copy of the Technical Documentation for a medical device carrying the CE Marking may be kept in either hard or electronic form, or a combination of both. It must be made available to the EU Competent Authorities at the registered address within the European Economic Area (EEA) upon a duly justified request.
In case of manufacturers established outside the EEA, this request would normally be presented to their European Authorized Representative. No time limit is set for the provision of such a request. Several days are normally acceptable, but it depends on the reason for the request.
---
Creating a Technical File
A Technical File of a medical device should be built up as a story book:
Start with the idea & development.
Describe what the device does & the condition it treats.
Describe the device and how it works.
Describe how it is manufactured, including microbiological aspects and sterilization.
Describe the specifications and quality checks.
Describe the aspects of safety and biocompatibility.
Describe how it complies with standards.
---
Technical File Review
As the file is the responsibility of the 'legal' manufacturer (whose name appears on the device and is therefore responsible for CE marking), it needs to be reviewed periodically and kept up to date by the manufacturer. Changes must be recorded (keeping the reason and approval for any change) making the file a "controlled" document within the quality system.
Technical Documentation of Class Is/m, Iia, Iib, III medical devices will be inspected by Notified Bodies as part of the CE Certification process that is required for such devices. Additionally, it is always recommended to have a technical file reviewed by an external consultant.
If you have an existing technical file and some familiarity with the EU essential safety & health requirements, our technical file review services may fit the bill. This includes:
Device Classification
Technical File template
Essential Requirements check list
List of EU Harmonized standards
Risk management template
Risk management gap analysis
Clinical evidence gap analysis
Sterilization compliancy review
Identification of approved raw materials
Identification of safety and Biocompatibility tests
Labeling & Packaging compliancy review
---
Technical File Creation
Alternatively, if you're entering the EU for the first time or don't know where to start with creating a technical file creation may be a better fit. This includes:
Device Classification
Technical File template
Essential Requirements check list
Identification of applicable standards
Identification of applicable essential requirements
Technical agreements template (subcontractors)
Risk management gap analysis
Risk management report
Clinical evidence gap analysis
Clinical evidence report
Identification of approved raw materials
Identification of safety and Biocompatibility tests
Labelling & Packaging
Any questions? Get in touch now to learn how we can help you!